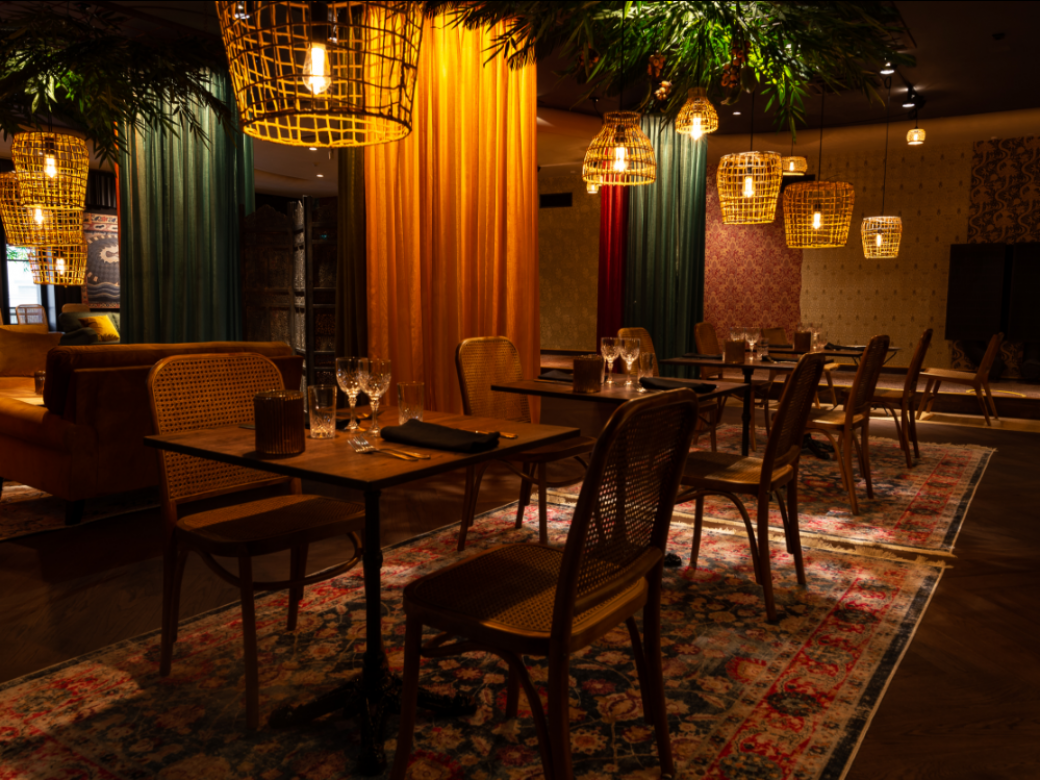 Compagniet
Join us for a journey to the land of tigers and sunset! Our colourful restaurant, Compagniet, will take you to Kipling's and the Mughal Emperors' India, the realm with proud traditions and a sense of a good life. The interior decoration with pillars, deep-green plants and soft carpets provides peaceful surroundings for a delicious dinner with friends. Relax and enjoy all those new and exciting flavours and impressions.
At the restaurant, you can also choose to play games, such as snooker, shuffleboard or boules. You can book a time for a game at even hours between 4 and 11 p.m.
Compagniet menu
Book a table
Call us at +358 18 24040 or send an email if you wish to book a table or time for a game.
Veckans lunch
Monday, October 18, 2021
Köttbullar med potatismos och lingon
(Glutenfri,Laktosfri,Åländska huvudråvaror)
Teriyakilax med wasabimajo
(Laktosfri)
Tuesday, October 19, 2021
Krämig pasta med blåmusslor, vitlök och riven ost
(Laktosfri)
Schnitzel med chipotlebearnaise
(Laktosfri,Finländska huvudråvaror)
Wednesday, October 20, 2021
Panerad torsk med tartarsås och kokt potatis
(Laktosfri)
Srirachakyckling med rostade rotsaker och chilidipp
(Glutenfri,Laktosfri,Finländska huvudråvaror)
Thursday, October 21, 2021
Lammfärsbiffar med rödvinssås och vitlöksrostad potatis
(Glutenfri,Laktosfri,Åländska huvudråvaror)
Rökt laxlasagne
(Laktosfri)
Friday, October 22, 2021
Dagens fisk bakad med ruccola, citron- och olivolja
(Glutenfri,Laktosfri)
Fläsknoisetter med kryddsmör och klyftpotatis
(Laktosfri,Finländska huvudråvaror)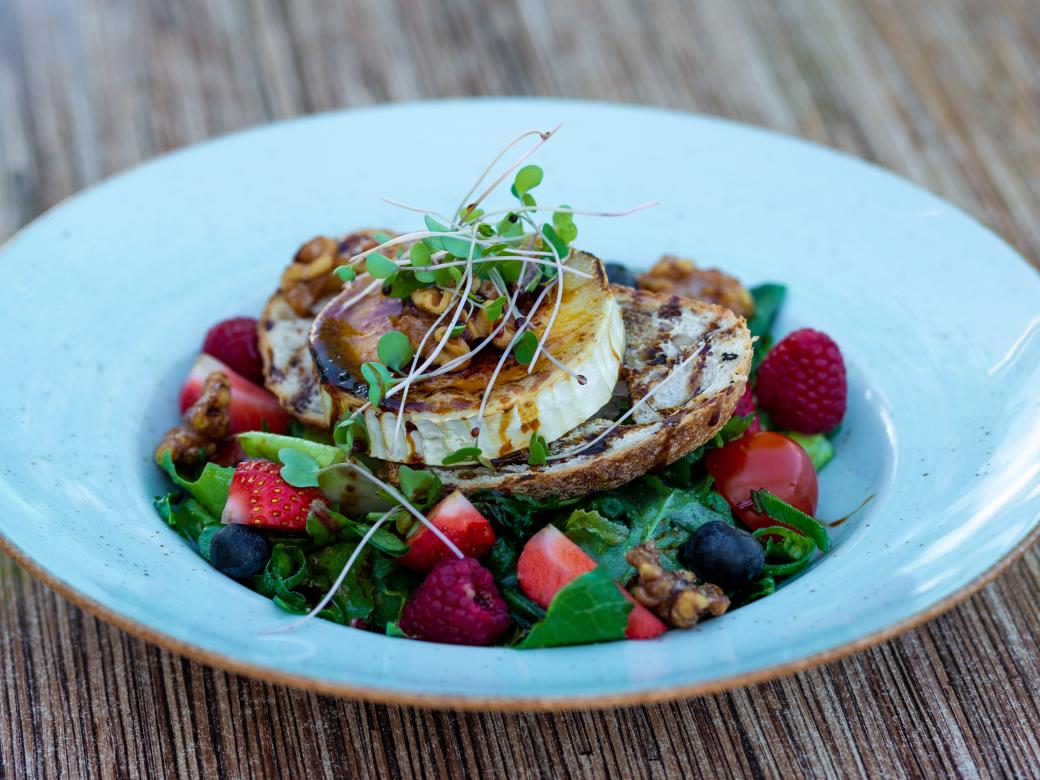 Garden
During the summer season, we have the coolest outdoor restaurant with a Mediterranean touch and delicious summer menu. In Garden, the barbecue grill is always hot, salads are served crispy and drinks cold. The guests are entertained by troubadours during gentle summer evenings. 
The summer restaurant has seasonal opening hours.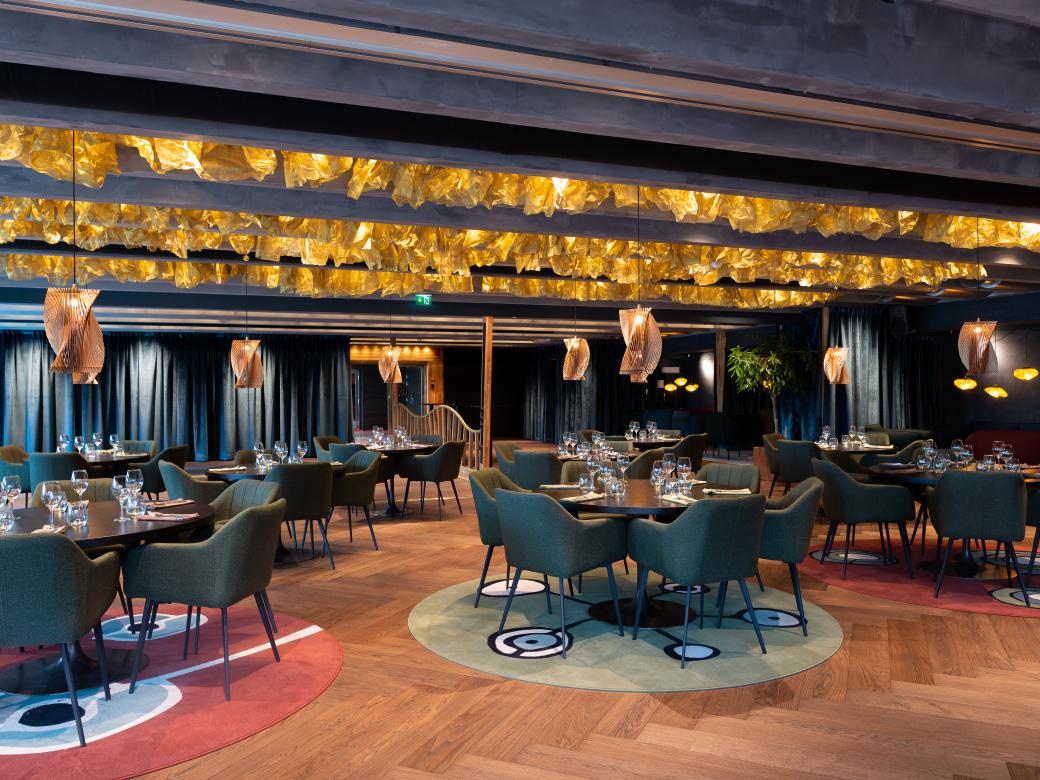 Banqueting rooms
For a special or festive occasion, we will make your dreams come true. Just let us know about your wishes and we will take care of everything. From catering to entertainment, decorations and service. The banqueting rooms accommodate a total of 500 guests, but for companies of less than 150, we can divide the space in separate rooms to ensure privacy. 
Call us at +358 18 24020 or send an email for booking or more information.