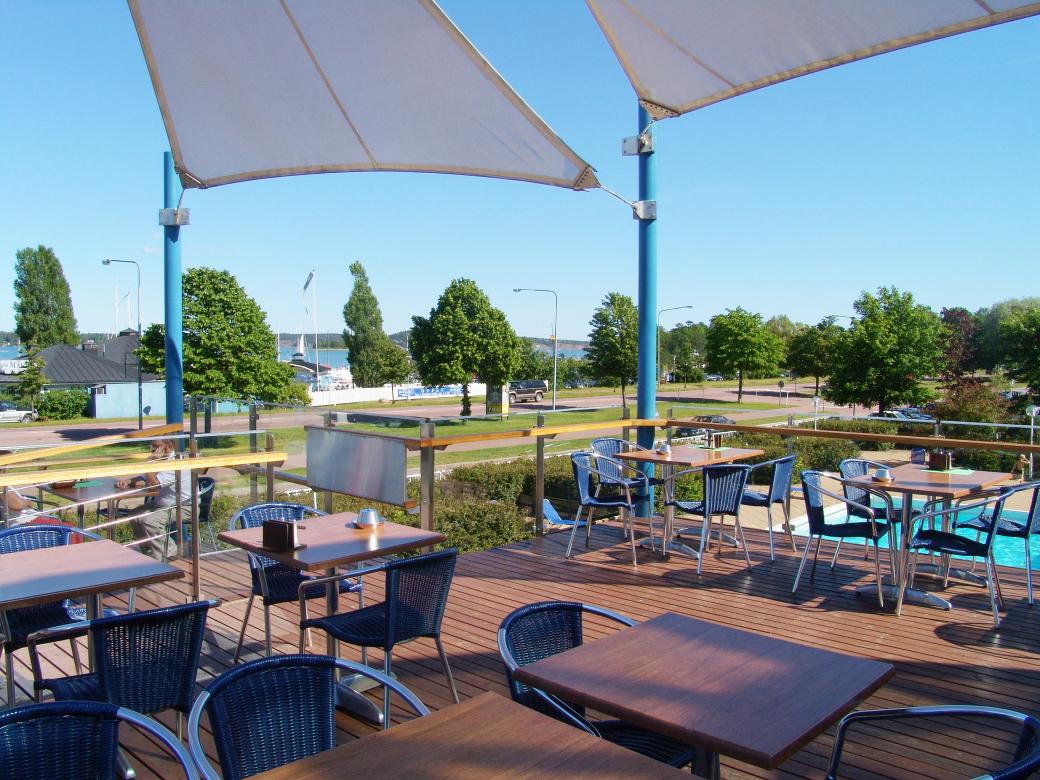 Our hotel
Hotel Arkipelag was built during 1972–1973 by the Provincial Government of Åland (Ålands Landskapsregering). The building makes up an architectural whole together with the neighbouring buildings in the south, namely the Government building, the Cultural History Museum of Åland and the Åland Islands Art Museum.
The hotel business is currently run by Hotell Arkipelag Ab, a subsidiary of Wiklöf Holding owned by Anders Wiklöf. Apart from the hotel operations, the company also includes the Compagniet and Garden restaurants and Arken Nightclub.
In March 2009, the core business was expanded to include co-operation with Alandica Culture and Congress Centre, our neighbour in the north.  The congress centre is directly adjacent to Hotel Arkipelag, and it has capacity for hosting events with up to 600 people.
With the close proximity to the sea and archipelago nature, together with our pleasant rooms and excellent service, we offer you a relaxing experience at our hotel.
Welcome!